100 Ton to 300 Ton Per Day Rice Processing Equipment
19-07-2023
100 Ton to 300 Ton Per Day Rice Processing Equipment Market Capacity ,Production Status and Outlook on July 15,2023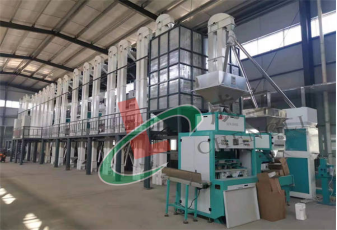 Number One: 100 Ton to 300 Ton Per Day Rice Processing Equipment News
Firstly,on July 15, 2023,Zheng Liang Grain and Oil Machinery Co., Ltd. conducted inspections on the following five aspects of the automated rice production line with a daily output of 200 tons: 1) Before use, it is necessary to check whether the safety device is safe and reliable, whether all connecting parts are connected reliably, and whether the bolts are tightened.
Secondly,workers will check if there are any foreign objects in the rice milling room, if the roller rotates flexibly, and if there is any abnormal knocking sound; check if the installation of the roller conforms to the protruding direction and should follow the flow direction of the rice grains.
Thirdly,the workers will also inspect the installation of the rice sieve. Two sieve rice machine; When overlapping the screen pieces, they should follow the direction of the rice flow, and there should be no gaps when connecting flat. The gap between the screen pieces and the roller should be consistent.
And then, the workers will also check whether the oil quality and quantity in the bearing cavity and grease cup meet the requirements, and add or replace lubricating oil if necessary.
Number Two:100 Ton to 300 Ton Per Day Rice Processing Equipment Market on July 15,2023
Lastly, the workers will check if the direction of rotation of the rice mill is correct, and confirm that it is safe and reliable without any abnormalities. Then, the machine can be tested for idle operation. If any problems are found,they must be solved in a timely manner.
To sum up, this report covers the market landscape and its growth prospects over the coming years, the Report also brief deals with the product life cycle.